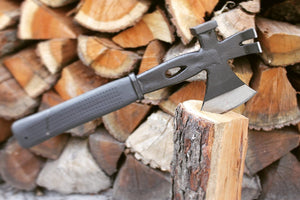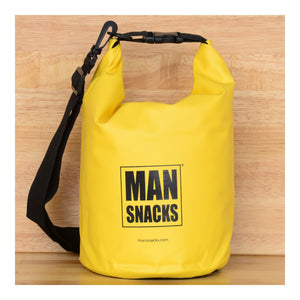 Product image 1
Product image 2
Product image 3
Product image 4
Product image 5
Product image 6
AWESOME GRUB AND GEAR FOR THE OUTDOORSMAN. You know him. He's an outdoors man. He'd rather than sit on a stump than sit on the couch, camp out under the stars than sleep in a five star hotel, and catch his own dinner than order take-out. This gift is for him. It's packed with gear and grub he'll need in the wild, whether he's camping with his buddies or pitching a tent with the kids. When he's up against the creatures of the wild, rest assured he'll have what he needs. Like his own multi-function axe and dry bag, plus great camping grub to sustain him during his adventures.


WHAT'S INSIDE: a

Steel Multi-function Outdoor Axe, 5 Liter Dry Bag with Shoulder Strap, Beer Soap (5 oz bar), People's Choice Beef Stick (1.2 oz), Damn Good Beef jerky (1.6 oz), Quaker Chewy Granola Bars x2, Kar's trail mix x2, and Planters Peanutsx2!




COMES IN A MANLY GIFT BOX.

We pack all this awesome gear and grub in a big, manly, 14" x 11" x 2.5" ManSnacks branded box that is sure to become part of his man cave, garage, or office to store all sorts of manly things.




WE PROUDLY SUPPORT DISABLED AMERICAN VETERANS. We take great pride in every ManSnacks gift we make, and every sale supports disabled American veterans.


100% SATISFACTION GUARANTEE. We stand behind every ManSnacks gift we make. If you are not completely satisfied, please let us know and we'll make it right.